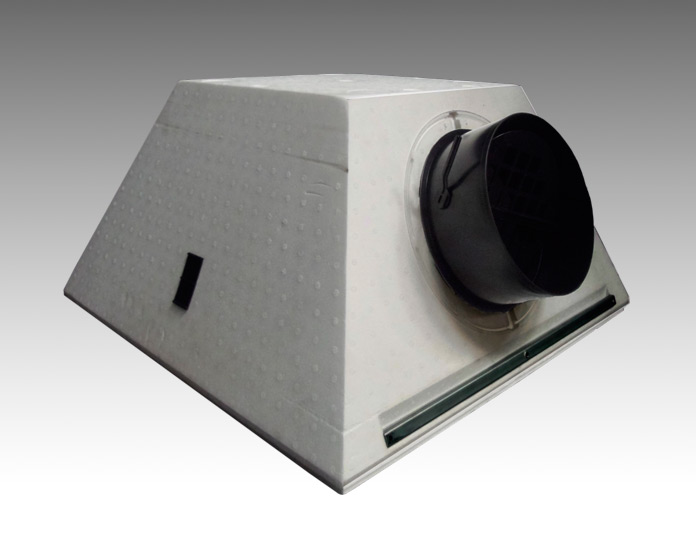 Lightweight, easy to mount and economical.
The PE-45 is a pyramid plenum constructed of expanded polystyrene and ideal for mounting Koolair swirl, square or perforated plate diffusers in air conditioning and ventilation installations.
Refer to the catalogue for further information and don't forget to include it in your next purchase order.