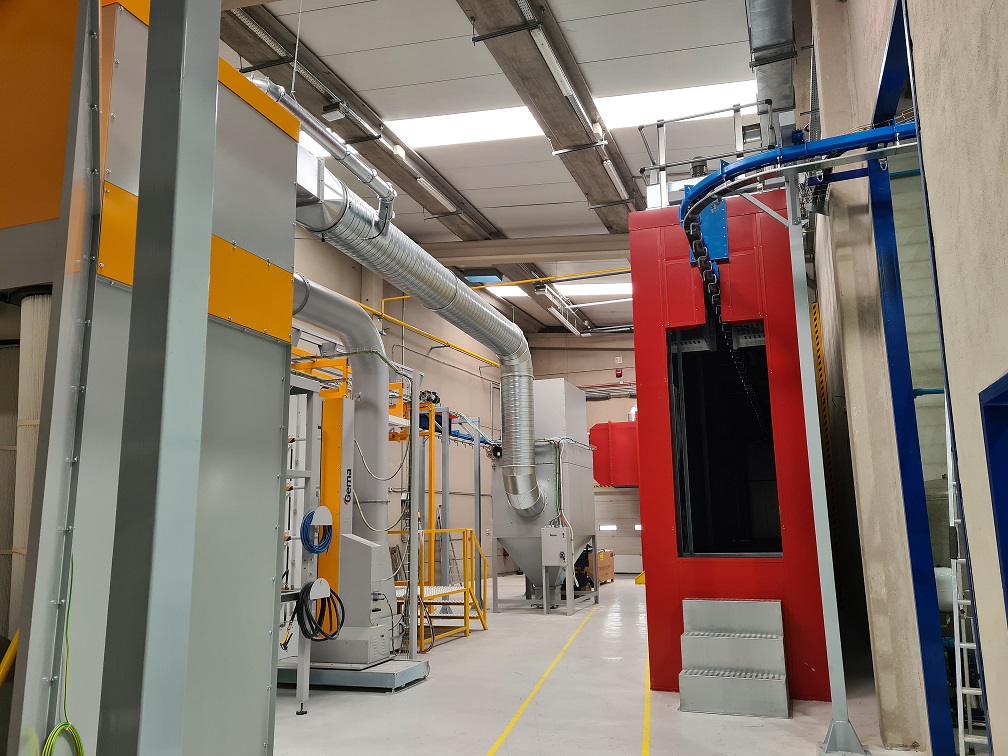 Koolair has invested in a powder coating line with quick colour change to provide the surface finish to products manufactured by the company.
Our new polyester powder coating facility is now up and running. This surface treatment line consists of a five-stage degreasing and chemical treatment tunnel with nanotechnology together with a corresponding osmosis water and oil separator, a dry-off oven, a quick colour change booth, a polymerisation oven and conveyor circuit, as well as a manual powder booth.
A natural ventilation air curtain was designed at the interface between the degreasing and rinsing stages to prevent degreasing products from contaminating the first rinse. After each active bath, a humidification stage was designed, followed by rinsing with pure osmosis water to ensure components have the highest quality finish.
The equipment is controlled from a general switchgear cabinet with PLC and touch screen. In line with Industry 4.0, it has a remote system for chemical dosing that allows reliable real-time communication. Surface finish is an essential part of air-conditioning system components. In addition to improving aesthetics, powder coating protects the metal substrate from oxidation and allows the products to be personalised.
This cabin gives the company comprehensive control of this production process, improves the quality of our product and therefore allows us to provide a better overall service to our customers.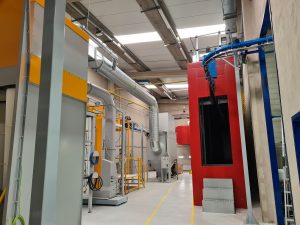 Dry-off oven prior to paint application.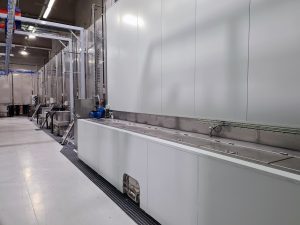 Thirty-seven metre long treatment tunnel.
Treatment Tunnel and Polymerisation Oven.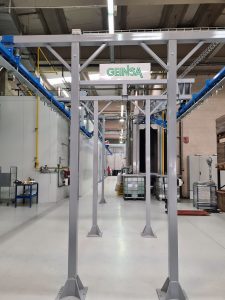 Loading and unloading area and entrance to the treatment tunnel.